Project details
Project Year:

2019

Location:

Oconomowoc

Updates Included:

Master Bathroom

Features:

Zero Barrier Shower, Universal Design Features, Handheld Showerhead, Grab Bars, Tile Floor & Shower, Heated Floors, Glass Shower Door, Wood Cabinetry, Quartz Counters, Kohler Fixtures & Sliding Barndoor

Estimated Cost:

$50,000 - $60,000
Zero Barrier Shower Remodel
A couple hired us as the bathroom remodeler for their Oconomowoc master bathroom. They wanted a design for aging in place, which included adding a zero barrier shower. The end result is a beautiful accessible bathroom that incorporates universal design features.
The old bathroom was dominated by a bathtub that the couple did not use and they had little storage. We reconfigured the space to include a larger walk-in shower and added a large linen cabinet.
The zero barrier shower will allow them to age in place. The shower has a wide glass shower door, bench seating, a handheld showerhead, small tile on the shower floor to prevent slips and grab bars that are subtle. Curbless showers are one of the top design trends in bathroom design. More and more homeowners are interested in the beauty and functionality of this shower feature.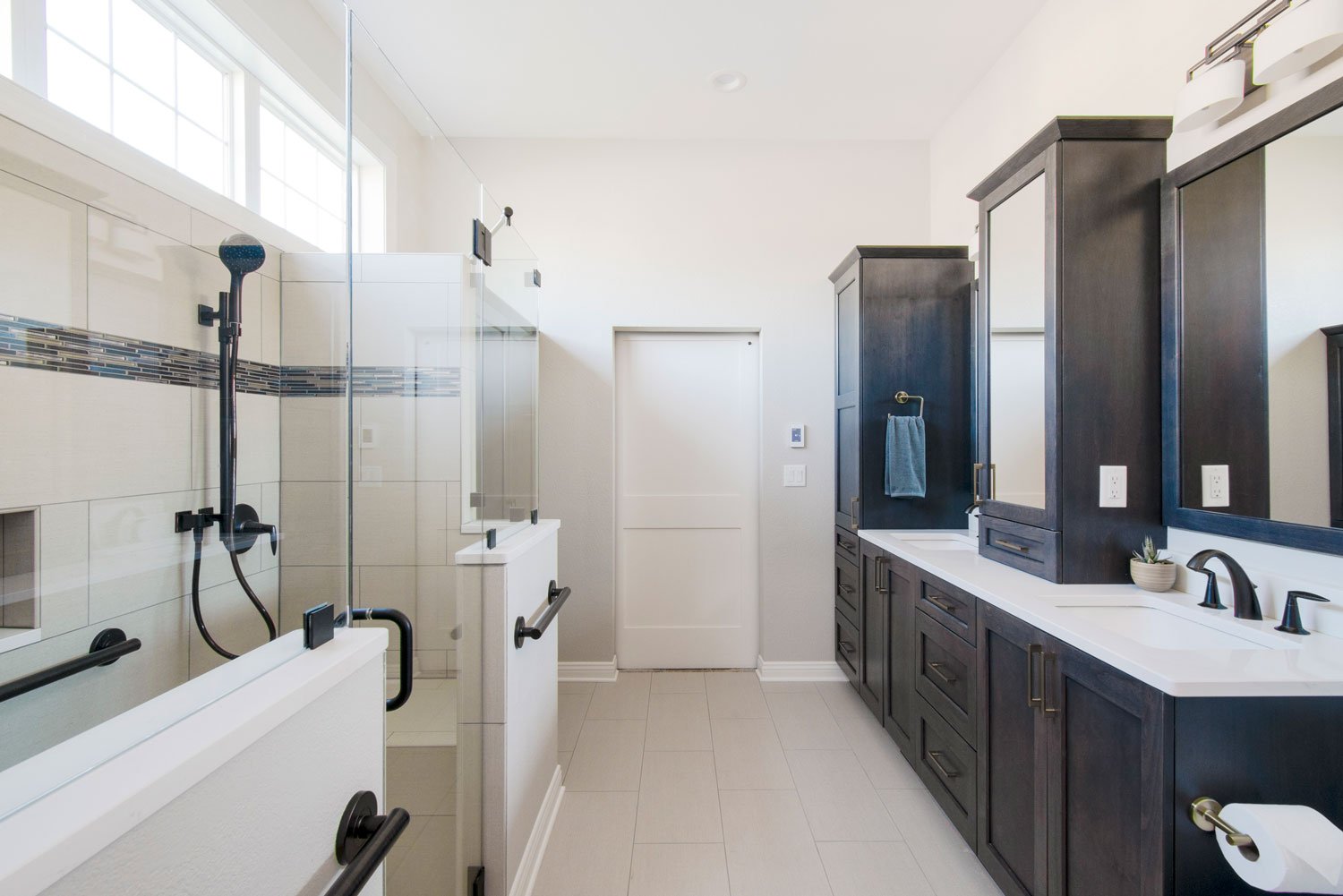 This Oconomowoc bathroom has clean lines, stunning mosaic accent tile and satin bronze hardware.
Learn More