Bring Your Remodeling Dream to Life
Home Remodeling in Milwaukee & Waukesha County, WI
Our Design Build Remodeling Services
The kitchen is the heart of your home, so it should keep up with your lifestyle. A complete redesign can dazzle, but even a few budget-minded ideas can do wonders. By refreshing and modernizing, a kitchen remodel is sure to improve everyday functionality and entertaining.
Is your bathroom outdated or dysfunctional? Our bathroom remodels are designed with storage, function and style. Whether you are looking for a hall bath for the kids, a beautiful master suite, or powder bath, we can remodel your bathroom to meet your needs and comfort.
A basement remodel can add valuable space to your home. Whether you need an entertainment zone for the kids, an extra bathroom, home office, laundry room, storage area, or a place to watch the big sports game, the basement offers endless opportunities.
Do you need help with a large project? We have experience with whole home remodeling and home additions. Maybe you've lived in your home for many years or maybe you just bought a fixer-upper. We create a design that fits your needs and your home's architectural style.
For nearly 40 years, we've been a trusted remodeling contractor transforming kitchens, bathrooms and basements into stunning spaces. We love designing spaces for everyday functionality and entertaining. Whether you like contemporary, modern, classic or traditional design, check out our work for inspiration.
Remodel your home with an award winning designer and work with a professional team.
Kowalske Kitchen & Bath is a family-owned and operated design-build kitchen and bathroom remodeler, basement finishing contractor, and whole home and addition contractor. Our in-house designers and project managers work with you from design through construction. We coach you through the entire remodeling process to achieve the space of your dreams.
Our family business began in 1983 when several of the Kowalske brothers started a carpet and tile business in Milwaukee. We've evolved over the years and expanded into residential interior remodeling. In 2022 and 2023, we were voted Best Home Remodeler by Milwaukee Magazine!
We provide remodeling services in dozens of cities in Milwaukee and Waukesha counties, including Delafield, Brookfield, Hartland, Wauwatosa, Elm Grove, plus many more. We're known in the area for our superior service, passion, professionalism and meticulous craftsmanship.
Visit Our Kitchen & Bath Showroom:
600 Milwaukee St
Delafield, WI 53018
Monday – Thursday: 10 am – 5 pm
Friday: 10 am – 4 pm
Saturday: 10 am – 1 pm
We make the remodeling process simple and straightforward. As a 
design build remodel
 company, we guide you through the entire process – from the design, material selection and construction.
After learning about your project, we create a floor plan, 3D renderings and an estimate for your project.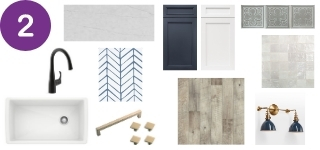 Material Selection & Purchase
We help you select materials for your project and take care of ordering everything before your project begins.
Your dedicated Project Manager oversees the project and provides you with an online calendar.
What Our Customers Are Saying
"Kowalske Kitchen & Bath has provided a fantastic, beautiful and functional remodel of our kitchen. I cannot say enough about their attention to detail, communication, punctuality, and professionalism. Everyone was quick to listen to any questions/concerns we had. [The Kowalske team] went above and beyond, going the second mile to ensure that the remodel was beautiful and functional. Thanks for creating this wonderful space for our family!"
– Jon (Hartland, WI)
"I can't express enough of my gratitude for the work that Kowalske did, and the way they made this the best customer experience as possible. We did a full bathroom remodel and I am so in love with the result. They gave us great guidance and recommendations along the way. Kowalske is the team to hire!"
– Michelle (Wauwatosa)
"Once we contacted Kowalske, the turn key process simplified everything. Their professionals walked us through the entire process from the initial layout and design to final finish. We highly recommend contacting Kowalske if you are considering any home remodel or build out. Absolutely amazing results!"
– Mike (Hartland, WI)
"Exceptional at every level. Kowalske Kitchen & Bath went over and above at every step of our remodeling project. They were able to accommodate all of our extra requests and change orders in a timely manner. We are extremely satisfied with the final result."
– Mike (Oconomowoc)
See why Kowalske is trusted by hundreds of homeowners:
Schedule a Free Consultation