Outgrowing your home but can't imagine living anywhere else but the charming village of Hartland, WI? Then it's time to partner with your local remodeling contractor Kowalske Kitchen & Bath for your kitchen, bath or basement project. With astounding results, our award-winning designers have teamed up with hundreds of Lake Country homeowners since 1983.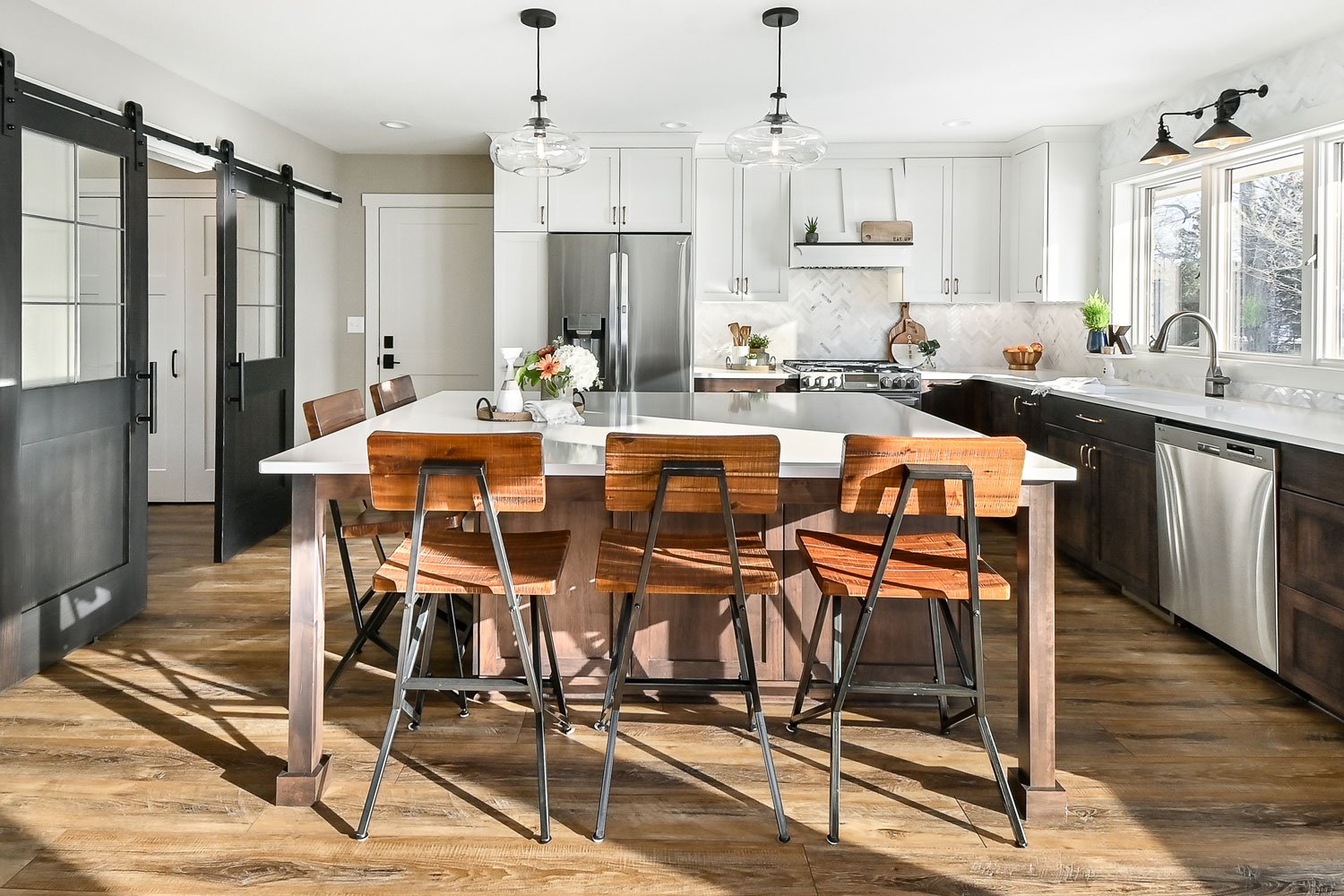 Family-owned and operated, Kowalske Kitchen & Bath is here for your first-rate interior remodeling. We are ready to create a luxury bathroom renovation, whole home remodel, or dream basement. Our team believes in providing Wisconsin families with the highest level of service and craftsmanship.
You can rest assured you will experience a worry-free professional renovation that stays on budget. When you remodel your home, there will be no juggling a variety of contractors and vendors. Let our design team do the heavy lifting while you get ready to enjoy your beautiful new renovations. Our seasoned designers will help you find the perfect products to realize your vision. We will coach you from concept to completion.
Hartland, WI Interior Remodeling Services
Schedule A Consultation
It's time to start your Hartland home remodel. Kowalske will make your dream home a reality.
Stress-Free Bathroom Remodels in Hartland, WI
We guarantee only the best for your picturesque Lake Country home. We not only choose exclusive product lines from world-class vendors, but we tailor every step of the process to meet your needs. Whether your Hartland, WI bathroom remodel is big or small, we have your project covered from start to finish. Maybe you want to update your kids' bathroom or add an elegant master bathroom. Our talented team will work with you to ensure that you get the new bathroom remodel of your dreams.
Save time and money when you choose our premium design-build bathroom remodeling service. Your designer will help you select the perfect cabinetry, tile, plumbing fixtures, flooring, and more. Don't worry about the hassle of contacting vendors and contractors. Let us do the heavy lifting while you enjoy your new luxury bathroom remodel stress-free.
"Kowalske just finished our master bathroom/closet and left us very satisfied. Within a few weeks of involving Kowalske, they helped us finish our designs and planned out the whole project. Once they started, they finished work before deadlines, were so easy to communicate with, and kept expectations clear. They didn't leave us wondering when their skilled craftsmen (all of which were professional and great guys) were coming and going or how far away the finish line was, each week was planned. Lastly, the quality of the finished product is second to none and worth every penny. I highly recommend Kowalske."
Premium Kitchen Remodels in Hartland, WI
You can leave your worries with us as we remodel your Hartland, WI kitchen. Our award-winning Kowalske Kitchen & Bath team has been the best choice for Lake Country homeowners for decades. With full-service kitchen remodeling services that set us apart from everyone else, we will make your entire experience stress-free.
As you take an inventory of all your needs and wants, you can rest assured we will meet each and every one of them. Are you looking to update an antiquated or awkward space? Trying to accommodate aging parents or small children? Add an office nook so you can work from home? Looking to add a beverage center for entertaining? We can handle all of the above and more. We are excited to help you transform your Hartland kitchen, so contact us today!
"Kowalske Kitchen & Bath has provided a fantastic, beautiful and functional remodel of our kitchen. I cannot say enough about their attention to detail, communication, punctuality, and professionalism. Everyone was quick to listen to any questions/concerns we had. From the design to the finished product, every aspect of our kitchen turned out great. [Our designer] created a beautiful plan that was implemented by our project managers. [The Kowalske team] went above and beyond, going the second mile to ensure that the remodel was beautiful and functional. Thanks for creating this wonderful space for our family!"
Hartland Basement Finishing
Have you been waiting years to finish your Hartland, WI basement? Maybe you are ready to convert an unusable space into a fun family recreation area. Perhaps you want to take your basement to the next level with another bathroom, dazzling home theater, or office space. Whatever your vision may be, our award-winning Kowalske Kitchen & Bath basement contractor team will bring your ideas to life. Don't wait a moment longer! Call us today to schedule a consultation with a designer.
"We had planned on finishing our basement and explored several options, but the project seemed overly complex and was put on hold. Once we contacted Kowalske, the turn key process simplified everything. Their professionals walked us through the entire process from the initial layout and design to final finish. The online project schedule assured clear communication, on time completion and every single person who came onsite was polite, clean and professional. We highly recommend contacting Kowalske if you are considering any home remodel or build out. Absolutely amazing results!"
Hartland's Best Whole Home Remodeling & Additions
Do you have a fixer-upper in need of whole home remodeling? Need to update your Hartland home for aging in place? Maybe you want a home addition for a guest suite or new kitchen. Kowalske is your home addition contractor and whole-house remodeler. No need for an architect and general contractor. Our team of experts can handle your project from design through construction.
We can take your beloved Hartland, WI home to the next level. Our experienced designers will help you create the perfect space to suit your family's changing needs. Trust the best design-build contractors in Wisconsin to make your dream a reality.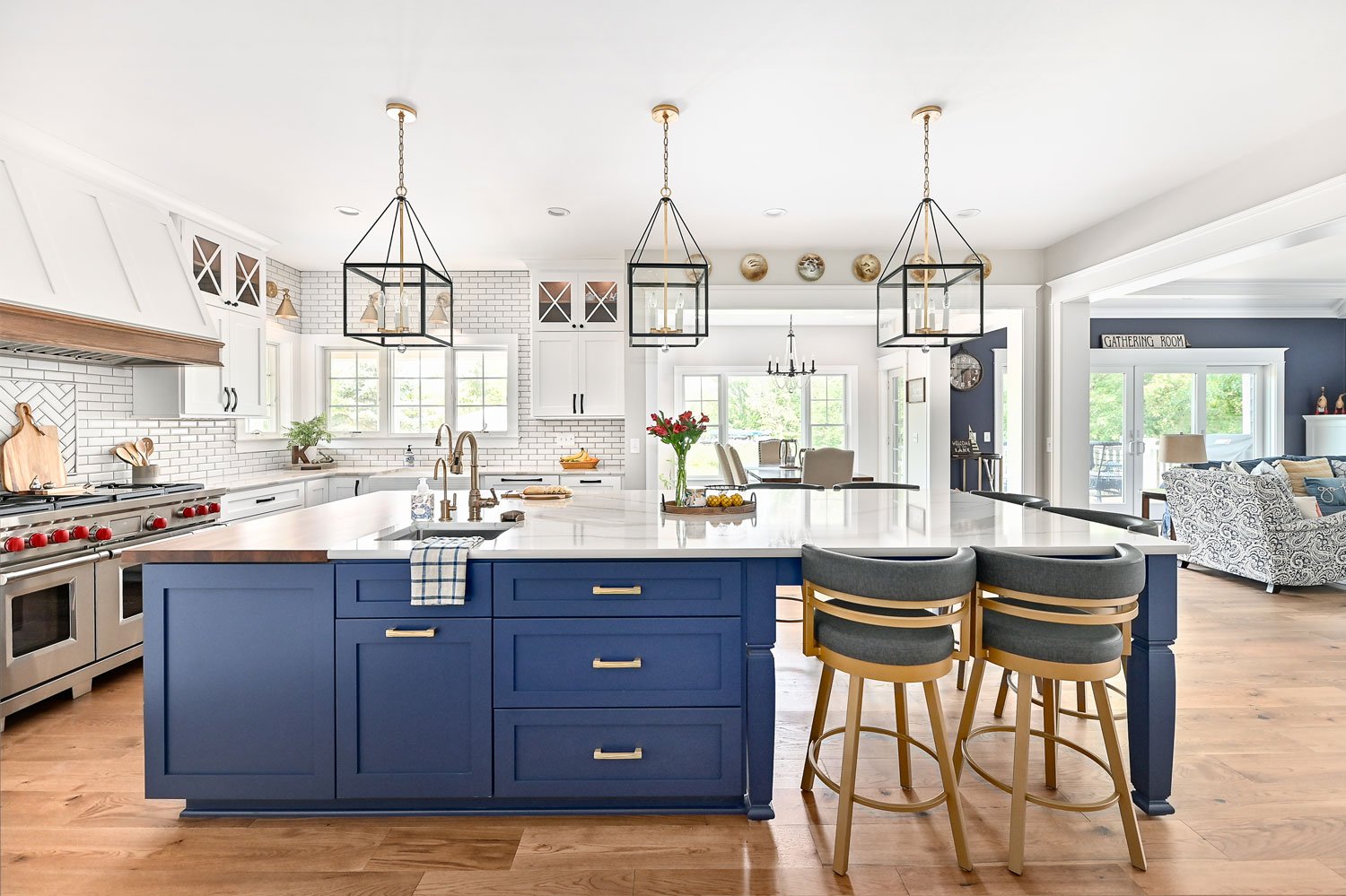 "Exceptional at every level. Kowalske Kitchen and Bath went over and above at every step of our remodeling project. They were able to accommodate all of our extra requests and change orders in a timely manner. We are extremely satisfied with the final result"
About Us
We are your local, go-to remodeling expert with a showroom in downtown Delafield, WI.
Since 1983, we've been remodeling Hartland bathrooms, kitchens, basements and whole houses. We are a full-service design-build company, which means we work with our clients from design through construction. We coach you through the entire remodeling process to achieve the look of your dreams.
Kowalske Kitchen & Bath has a reputation for doing incredible home remodels for Lake Country homeowners. We are proud of the work we do and our high level of customer satisfaction.
Our Service Area