2022 Home Remodeling Costs
How much does it cost to remodel a kitchen, bathroom or basement?
Most Wisconsin homeowners don't know what it costs to remodel a room in their home because it's not a frequent purchase. You might only remodel once or twice in your life. Maybe you've watched HGTV shows about remodeling. The problem is that these shows are not a realistic portrayal of cost or timeline.
We will help you understand how much typical projects cost in Milwaukee and Waukesha counties.
What affects the cost of a remodeling project?
Size of the project
Age of your home
Materials (level of finishes)
Complexity (same layout or moving walls)
Cost to construct
Where Money Is Spent In Home Remodeling
Keep in mind that as you go through the process, the scope of your project may expand. For example, a kitchen remodel may expand into the dining room or adjoining rooms. Your designer will help point things out along the way.
---
Our Design-Build Process
To understand how we price a project, it helps to first understand our design-build-remodel process.
Kowalske Kitchen & Bath is a design-build-remodel company. This means that we provide the design AND construction services, all under one roof. Other companies may only provide a portion of the work. We have designers (with degrees in interior design/architecture) and support staff, to ensure that your project runs smoothly. Working with us from start to finish can simplify the process for you.
Our Services:
Design Coordination
Educating you about the remodeling process
Measuring your space
Creating a functional design that meets your needs & style of the home
Creating floor plan drawings
Creating 3D renderings
Providing a project estimate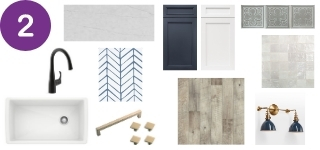 Project Development
Assisting you with final selection of materials: cabinetry, counters, flooring, plumbing fixtures, lighting, hardware, etc.
Home walk-through with the project team
Ordering materials: cabinetry, counters, flooring, lighting, fixtures, hardware, lumber, drywall, paint, trim, etc.
Construction
Providing a dedicated Project Manager to oversee the project
Providing you with an online calendar
Obtaining permits
Executing work: demo, framing, drywall, installation, electrical, plumbing, HVAC, tile, painting, carpentry, etc.
---
Is Design-Build Right For You?
Team Effort
Are you looking for a cohesive team? Work with one team from design through construction. By analyzing your project closely during the design and planning stage, we try to avoid any additional expenses and keep the project on track. We visit your home with our design team, electrician, plumber, etc. to review the plans and discuss the project.
Space Design – Flow, Function & Style
Do you want a designer who guides you through the process to design a space with functionality and cohesive style? With Kowalske, you'll have an experienced designer that works on your project from start to finish. Your designer will help you plan your space for the best design for flow, function, storage, and style to match your home. Your designer will show you drawings and 3D renderings of your space to envision the final look and feel.
Material Selections
Do you want a simple and easy selection process? Or would you rather run around town searching for counters and tile? At your appointment in the Kowalske showroom, we present numerous options for your project. We coach you through the material selection process for your project, including cabinetry, counters, flooring, tile, fixtures, hardware and lighting. We source and buy from a wide variety of high-quality vendors. Our goal is to provide you with durable products and exclusive lines.
Ordering Materials
Do you have time to order all the materials for your project? (We didn't think so.) We have a dedicated production team that orders and tracks the materials. We ensure that items are available BEFORE your project begins. We know the importance of finishing a job on time so we don't start a job until all materials are available.
Project Management
Are you looking for a smooth construction process that finishes on time? A Project Manager will oversee your project and is available for questions. We coordinate the day-to-day work, including the demo, framing, drywall, plumbing, electrical, tiling and carpentry. Licensed contractors will complete all the work. You'll have access to an online schedule to see what is happening each week and the peace of mind knowing all the details and quality of work are overseen.
---
Detailed Estimate
When we estimate the cost of your project, we provide you with a three-column Budget Analysis with options that we classify as: good, better and best. This three-column Budget Analysis will allow you the flexibility to determine an investment amount you are comfortable with and show you how the money is being allocated to each portion of the project.
Remodeling Costs Overview
Materials and labor costs continue to increase as the demand for construction and remodeling continues.
Here are our remodeling project estimated costs*:
| PROJECT TYPE | ESTIMATED COST* |
| --- | --- |
| Shower Only | $15,000+ |
| Kitchen Countertops, Backsplash, Sink & Faucet | $20,000+ |
| Bathroom | $35,000 – $150,000 |
| Basement | $60,000 – $350,000 |
| Kitchen | $65,000 – $350,000 |
| First Floor Remodel** | $250,000 – $1,000,000 |
| Whole Home Remodel** | $500,000 – $4,000,000 |
| Addition** | $100,000 – $4,000,000 |
* The ranges listed above are the typical costs for a project with Kowalske Kitchen & Bath. Most of our projects are greater than the minimum costs. Our typical client chooses to upgrade materials and scope beyond basic materials/scope.
We are a design-build company, so our projects include the design, materials, a dedicated project manager, permits and labor. Project estimates do not include the costs for appliances, furniture or décor. Each project is unique and the cost depends on size, age of home, level of finish and complexity.
**Large home remodeling projects can range anywhere from $100,000 to $4 million. The work we do is custom, so every project is unique.
See below for detailed project examples.
---
Shower Remodel Cost
Wauwatosa Shower
---
Full Bathroom Remodel Cost
A full bathroom typically includes a bathtub or shower and a vanity with one sink.
Oconomowoc Hallway Bathroom
Features: Custom Cabinets, Walk-In Shower, Wood Shower Door Panels, Kohler Plumbing Fixtures, Tiled Floor, Tiled Shower, Heated Floors, Shiplap, Trim & Lighting
Cost Range: $45,000 – $65,000
Learn More about this Oconomowoc Hallway Bathroom
---
Master Bathroom Remodel Cost
A master bathroom is typically larger than a hallway bathroom and usually includes BOTH a shower and freestanding tub.
Brookfield Master Bathroom
Features: Porcelain Tile Floor & Shower, Custom Cabinets, Cambria Quartz Counters, Glass Shower Door, Whirlpool Tub, Kohler Fixtures, Lighting & Glass Hardware
Cost Range: $50,000 – $65,000
Learn more about this Brookfield Master Bathroom
Oconomowoc Master Bathroom
Features: Custom Cabinets, Cambria Quartz Counters, Plumbing Fixtures, Porcelain Tiled Floor & Shower, Glass Shower Door, Clawfoot Tub, Heated Floors, Shiplap, Lighting & Hardware
Cost Range: $70,000 – $90,000
Learn more about this Oconomowoc Bathroom
---
Kitchen Remodel Cost
The cost to remodel your kitchen is most affected by the size of your space.
Oconomowoc Kitchen
Features: Custom Cabinets & Hood, Quartz Counters, Ceramic Backsplash Tile, Workstation Sink, Kohler Fixtures, Bi-Fold Window & Hardwood Flooring
Cost Range: $68,000 – $84,000
Learn more about this Indoor-Outdoor Kitchen
Lake House Kitchen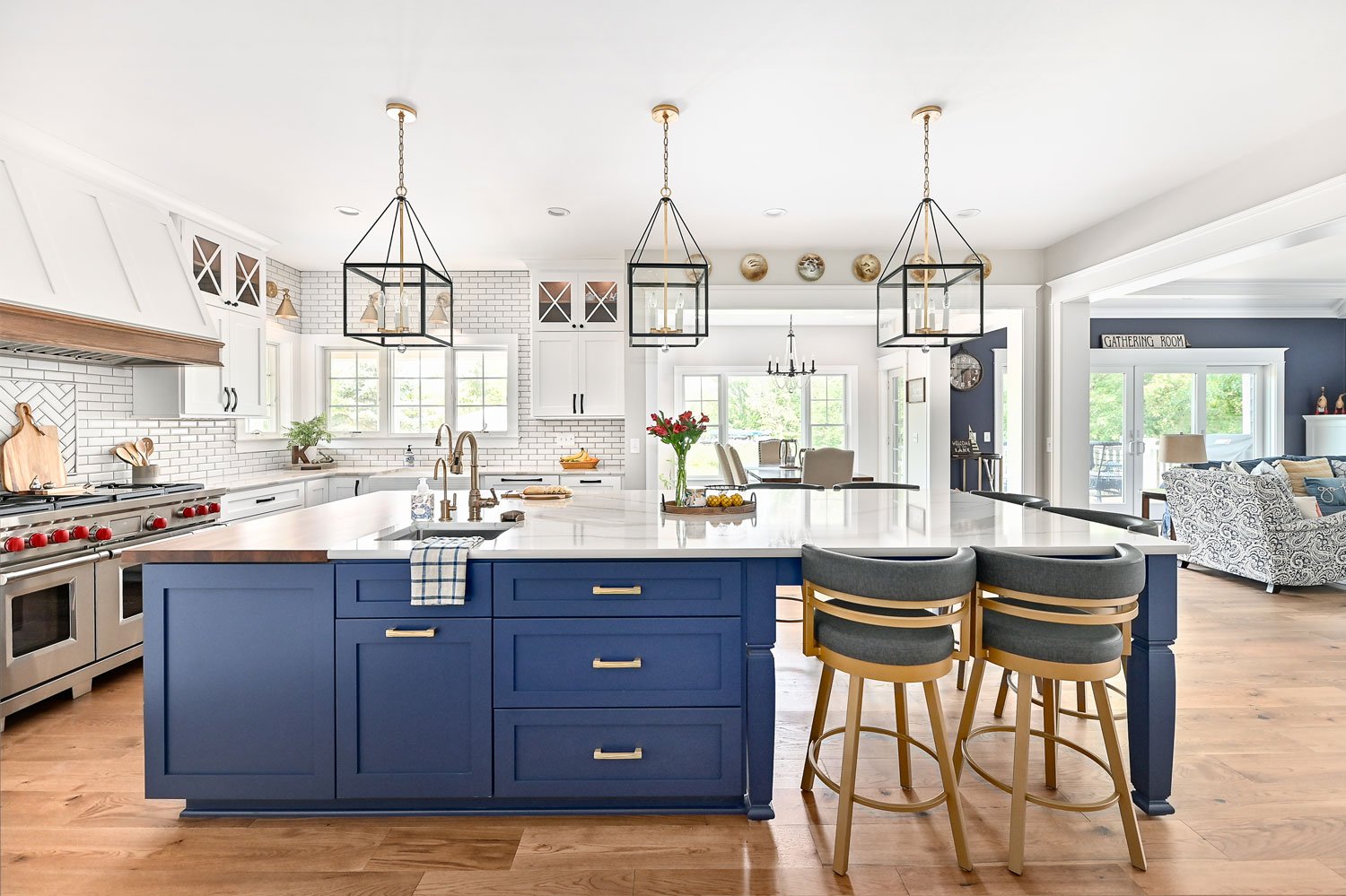 Features: Custom Cabinets & Hood, Cambria Quartz Counters, Butcherblock Counters, Plumbing Fixtures, Tile Backsplash, Luxury Vinyl Flooring, Pantry, Beverage Station, Windows, Trim & Hardware
Cost Range: $144,000 – $176,000
Learn more about this Lake House Kitchen
---
Basement Remodel Cost
Hartland Basement
Remodel Included: Living Room, Entertainment Space, Kitchenette/Bar & Full Bathroom
Features: Semi Custom Cabinetry, Quartz Counters, Kohler Fixtures, Sliding Barnwood Door, Luxury Vinyl Plank Flooring, Carpeting, Walk-In Shower, Staircase Reconfiguration, Lighting & Barnwood Accents
Cost Range: $100,000 – $150,000
Learn more about this Rustic Modern Hartland Basement
---
Start Your Remodeling Project
Now is a perfect time to start planning your exciting home remodeling project. At Kowalske Kitchen & Bath, we are design-build contractors that have perfected a hassle-free formula. We manage every step of the renovation process. See the hottest kitchen and bath design trends in our state-of-the-art showroom in Delafield, WI today. To speak to an award-winning design expert about your home improvement project, schedule a consultation today!
Learn More
---
Frequently Asked Questions