Want to find a trusted kitchen remodeling contractor to execute your project, stay on budget and finish on time? Remodeling your kitchen is a huge undertaking and investment in your home.
If you're a homeowner in the Delafield, WI area, you've heard all the horror stories of kitchen remodeling projects gone bad. Many of those stories involve irresponsible, unqualified and even unlicensed contractors. They either don't get the job done right or don't stick to a schedule. The big mess that's left behind often blows the project's budget. We have five tips to help you find a reliable contractor for your kitchen remodel.
1. Ask Friends for
Contractor Referrals
Word-of-mouth referrals are one of the best ways to find good contractors. To find great local kitchen remodeling contractors in the Milwaukee and Lake Country area, ask for referrals. If you live in an area like Delafield, WI, you can ask friends, neighbors and coworkers for contractor recommendations.
If you're in a local Facebook group, ask the members for recommendations. Who did they use for their own remodeling project? They can guide you away from trouble and toward the most qualified professionals.
Do you have a good relationship with someone in the local building trades, such as an electrician, plumber or HVAC installer? He or she may be able to offer a few names. Building tradesmen work as subcontractors, so they know who handles project details well and pays them on time. Few projects go perfectly, but how contractors react to the inevitable bumps in the road says a lot about their professionalism.
Once you have a list of possible kitchen remodeling contractors, research them first. Visit their website, read Google reviews and look at their project portfolio.
2.
Read Online Reviews
Online reviews can teach you much about a remodeling contractor's company. You'll learn about the employees, scheduling and project quality.
Be sure to check out multiple sites before hiring a pro. Any contractor with no recent reviews for months or years is probably one you should avoid. Also be leery of any reviews that don't sound like they've been written by actual paying customers.
Some of the best review websites for kitchen remodeling contractors include Google, Houzz, Facebook and Yelp.
Google's algorithms use location information and organic rankings to display the most relevant local search results. Filter the results by rating to see the best contractors.
Here's an example of a Google review for Kowalske Kitchen & Bath:
Houzz is an online directory that allows homeowners to post reviews and see pictures of home improvement projects.
Facebook's Ratings & Reviews feature allows users to instantly post and share reviews and ratings about businesses.
Yelp is another free review site that lets users rate businesses based on a 5-star scale. Yelp also gives reviewed businesses the option to post responses for both positive and negative feedback.
3.
Use the NARI Milwaukee Directory
NARI Milwaukee provides consumers with free information ranging from contractor-hiring tips, to how to obtain the right permits. According to their website, the goal of the NARI Milwaukee contractor directory is: "encouraging ethical conduct, sound business practices and professionalism in the remodeling industry".
4.
Check Contractor Licensing & Designations
Licensing boards are a way to weed out fly-by-night contractors. Make sure that the contractors you're considering are appropriately licensed, bonded and insured.
Check how long they've been in business, as well. Local contractors earn their longevity by building up a business of satisfied customers.
A designation from a reputed professional organization, such as Milwaukee's National Association of the Remodeling Industry (NARI) or the National Kitchen & Bath Association (NKBA), is a positive sign.
Hire a contractor with a solid reputation and beware of contractor fraud. It might sound like a great idea to save a little money by hiring "the small guy" that works out of his house. Choose a remodeling company that has been around for many years, has financial control of their business, and one that has a proven track record of success in your community.
5.
Ask the Contractor Tough Questions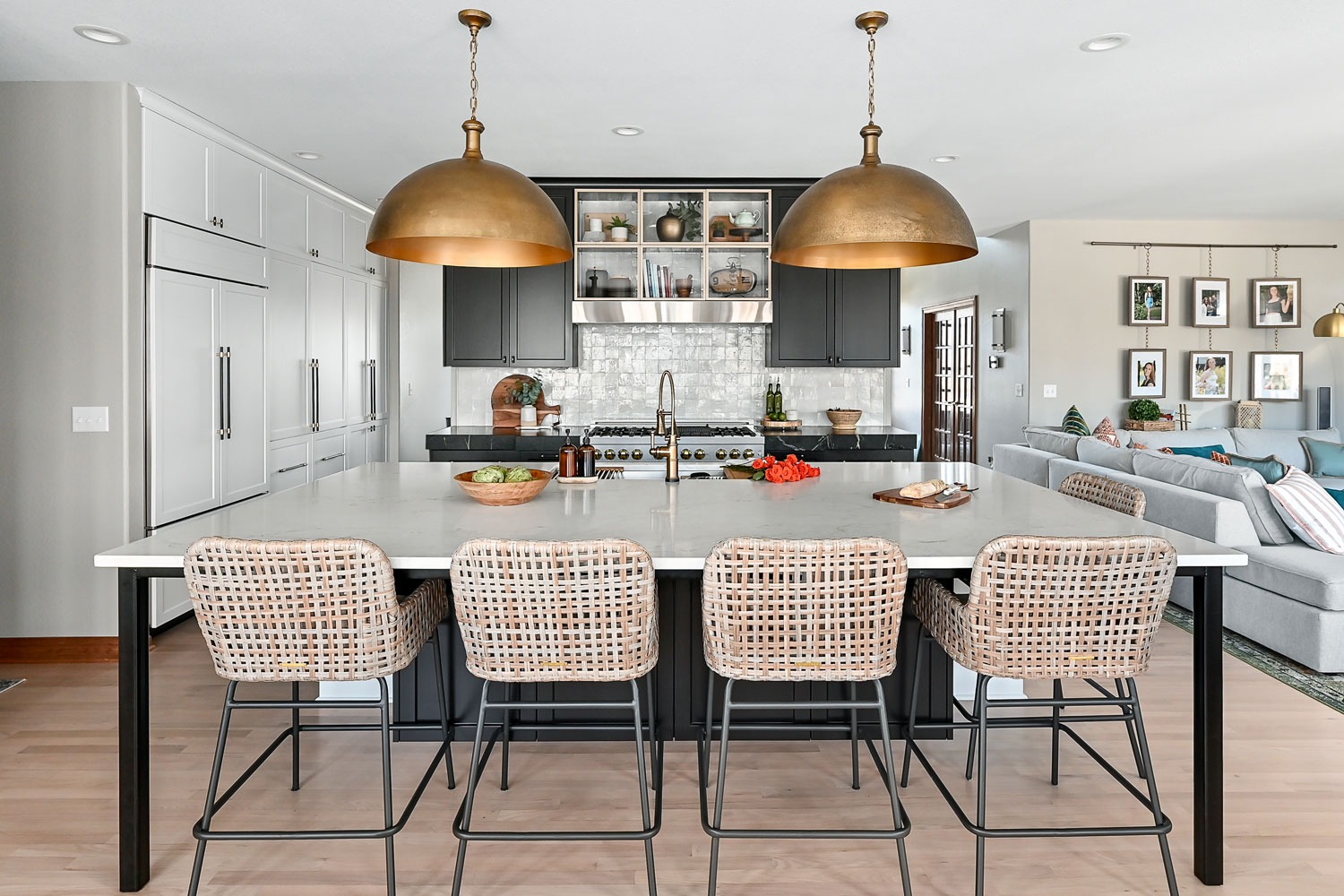 Once you've got a list of potential kitchen remodeling contractors, call or meet them.
Discuss your kitchen plans, ask for an estimate, and pose some pertinent questions:
How long will the project take?
Do you have in-house designers?
Do you provide a detailed calendar from day 1?
Who will complete the work? Do you use subcontractors?
Can you provide a list of customer references?
How many projects do you work on at a time?
How much do your typical kitchen remodels cost?
Can I see pictures of your most recent similar projects?
What is the typical payment schedule?
How do you keep my home clean during the project?
When are you available to start the project?
Interviewing potential contractors beforehand helps ensure quality outcomes.
The contractor interview is less about an exchange of information and more about getting to know one another better. Communication is key when hiring a remodeling contractor. Make sure that whoever you pick answers all your questions to your complete satisfaction.
Contact Us Today!
We are a design-build remodeling contractor with a stellar reputation in Delafield, WI. We transform outdated homes into beautiful living spaces thanks to our proven process.
To get started on your project, schedule an appointment by contacting us today!