Whole Home Remodeling & Design
Waukesha County | Milwaukee County | Delafield | Brookfield | Hartland | Wauwatosa | Elm Grove
Design-Build Remodeling & Additions Services
Are you looking for a whole home remodeling contractor? Find a company that excels in full-service home remodeling services. When you partner with a remodeling contractor like Kowalske Kitchen & Bath, you are working with the most trusted industry leader in Delafield, Wisconsin.
Our unique design-build model has a wide range of services including:
Whole Home Remodeling
Home Additions
Aging-In-Place or Universal Design
Our house remodels include bathrooms, kitchens, living space, bedrooms and basements. If you are looking for a home addition contractor, we can help. Let us coach you through the process from planning to construction. Enjoy a worry-free whole house remodel when you work with our team.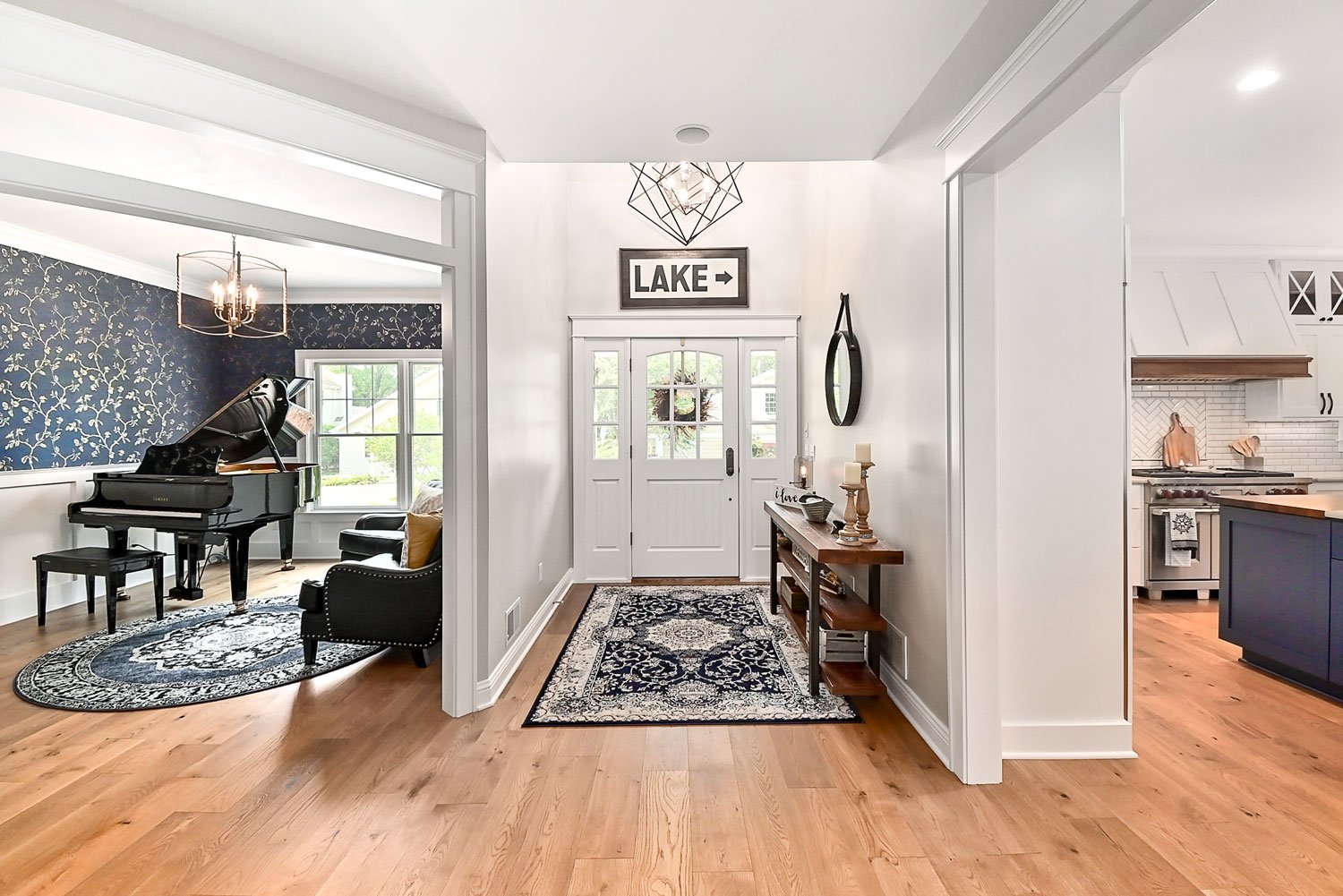 Create the HOME you've always wanted.
Reasons to Remodel Your Home
Many times homeowners find they need a whole house remodel. Whether you have a fixer-upper that needs an overhaul or need your layout modernized, the Kowalske team will work with you every step of the way. We have worked with many homeowners to reconfigure their main floor living area. Convert a small bathroom to a spacious luxury bathroom. Add a bedroom for visiting relatives or expand your kitchen for entertaining.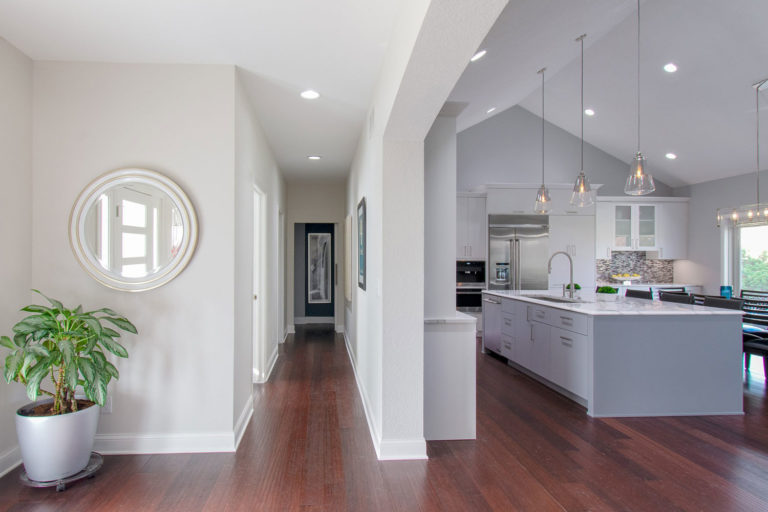 A house addition expands the functional space in your home. Maybe you need to renovate to meet the needs of a growing family or need a mother-in-law suite, the Kowalske team will work with you from planning to building. Home additions require exterior work and you can count on Kowalske for siding, doors, windows, garage doors, porches, decks and roofing. With so many options, the possibilities for your home addition are unlimited.
Most homeowners hope to live in the comfort of their own home well into retirement. Or maybe your elderly parents plan to move in with you and your home is not accessible. You may need wider doorways, a curbless shower, or a more spacious kitchen. The Kowalske whole house remodeling team specializes in universal design and adding aging-in-place features. Let us know how we can help convert your home into a space that works for your family.
Why Hire a Design-Build Remodel Contractor?
When you work with a talented design-build team like Kowalske Kitchen & Bath, you enjoy a hassle-free remodeling experience. Our designers will work with you from beginning to end.
Avoid wasting time looking for contractors and materials. Let us handle the logistics and construction. Save time, worry and money when you work with us. We will help you update your space and create a functional layout.
For nearly four decades, Kowalske Kitchen & Bath have built incredible home remodels for homeowners in Delafield, Brookfield, Hartland, Wauwatosa and Elm Grove. Our communities trust us to provide superior workmanship and excellent home value. Schedule your first consultation today. We are happy to help you build the home of your dreams!
Explore our recent whole home remodeling projects.
Superior Whole Home Remodeling Process
Our talented Kowalske team will work with you through the entire whole house remodeling process. At your first consultation, we want to learn about your lifestyle, project goals and design style. Bring your remodeling ideas. Your dedicated Kowalske designer will help you establish renovation goals and a project budget. When your project moves into production, we take care of ordering materials and executing the construction. No matter your style – from traditional to contemporary – we will find a design that will truly take your breath away.
Since 1983, Kowalske Kitchen & Bath has provided award-winning design-build remodeling of whole houses and additions.
Serving Delafield, Brookfield, Hartland, Wauwatosa and Elm Grove, our experienced team will work with YOU to design and build the house of YOUR dreams.
We are committed to excellent customer service and superior home remodeling design. Trust Kowalske Kitchen & Bath to create a plan that fits your family's needs and unique architectural style.
What Our Customers Are Saying
"We bought a condo that had "good bones" but the kitchen/bathroom layout/design was stuck in the 80's. We knew we needed help & met with Kowalske to see what they could offer. We were blown away by the preliminary designs that [our designer] came up with & decided to contract with Kowalske. We weren't disappointed one bit. We couldn't be happier & would not hesitate recommending Kowalske Kitchen & Bath to anyone. Great people & great work."
– James (Brookfield, WI)
"It was such a joy to work with… everyone at Kowalske. Every single person we worked with was exceptionally kind and considerate. From the first time we met, we felt they gave us options for our budget, understood our goals and our ideas and created a design that we both love to look at and a room we now love being in. The quality of the work far exceeded our expectations and the time frame in which it was all completed was exactly as promised. We loved working with them so much we are now hiring them to remodel our bathroom!"
– Mary (Waukesha)
"We had the best experience with Kowalske as we remodeled our entire first floor and cannot recommend them enough!! From our initial meeting… to the very last item on the punch list getting finished, we felt at ease and informed throughout the whole process. The way that [our designer] optimized our current space is never something I could have envisioned and allowed us to get the house of our dreams while staying within our budget."
– Ashley (Pewaukee)
Get Started on Your Project
Quick question? Drop us an email: [email protected]
Prefer to talk with someone? Give us a call: (262) 303-4819
Fill out this form to schedule a consultation.